1st Annual Health Summit

You are invited to the 1st Annual Health Summit ...
Please join us on Friday, September 9, 2022 for an exciting day of learning about Moving Health Forward in Johnson County. This summit is a first step towards building bridges with all parts of the community.
Conference Objectives
To build trusting and lasting relationships with every part of the community. 
Develop a shared understanding of the foundations and many factors that impact health and well being
Advance a shared purpose to improve the health of all people living, working, or playing in Johnson County
Keynote Speaker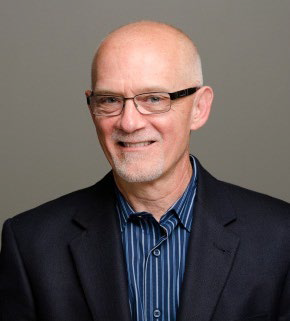 Paul Kuehnert, DNP, RN, FAAN
President and CEO, Public Health Accreditation Board, Alexandria, Virginia
About the Speaker: Dr. Paul Kuehnert is President and CEO of PHAB, where he oversees all aspects of PHAB's mission and work, including accreditation-related strategies, partnerships, long-range planning, PHAB's Board of Directors, committees/think tanks, and student opportunities.
Dr. Kuehnert's career spans nearly 30 years of providing executive leadership to private and governmental organizations to build and improve systems to address complex health and human services needs. Immediately prior to joining PHAB in January 2020, Dr. Kuehnert served for seven years at the Robert Wood Johnson Foundation (RWJF) in Princeton, NJ, most recently in the role of Associate Vice President for Program.
Prior to joining RWJF in 2012, he spent five years as the County Health Officer and Executive Director for Health for Kane County, Illinois, a metro-Chicago county of 515,000 people. In that role, Dr. Kuehnert provided executive leadership and oversight to four county departments: Health, Emergency Management, Community Reinvestment and Animal Control.
Earlier, he served as Deputy State Health Officer and Deputy Director of the state of Maine's Health Department. Dr. Kuehnert is a pediatric nurse practitioner and holds the Doctor of Nursing Practice in executive leadership as well as the Master of Science in public health nursing degrees from University of Illinois at Chicago. He was named a Robert Wood Johnson Foundation Executive Nurse Fellow in 2004, a Fellow in the National Academies of Practice in 2010, and a Fellow in the American Academy of Nursing in 2015.
Feedback Sessions
Culture of Health – D. Charles Hunt, M.P.H.
Deputy Director, Johnson County Department of Health and Environment
A Culture of Health recognizes that where we live—our access to affordable and stable homes, quality schools, reliable transportation—make a difference in our opportunities to thrive, and ultimately all of these profoundly affect our health and well-being (Robert Wood Johnson Foundation). 
Health Equity – United Community Services
Robert Wood Johnson Foundation, "Health equity means that everyone has a fair and just opportunity to be as healthy as possible. This requires removing obstacles to health such as poverty, discrimination, and their consequences, including powerlessness and lack of access to good jobs with fair pay, quality education and housing, safe environments, and health care. Moving Health Forward in Johnson County requires that we work together to break down social barriers and create conditions where everyone can thrive. 
Building Bridges - Vicki Collie-Akers, Ph.D., M.P.H
Associate Professor of Public Health Practice, Kansas Health Foundation
Department of Population Health, University of Kansas School of Medicine
We want to get to a place where we are poised to better weave health into the fabrics of Johnson County communities. We can do this by intentionally breaking down systemic challenges that exist and building bridges into our communities. We need to maintain trusting relationships to build a Culture of Health. 
Health in All Policies – Tatiana Y. Lin, M.A.
Senior Analyst & Strategy Team Leader, Kansas Health Institute
The policies we make must support the health of our residents. Policies impact health – how we build our cities, run our schools, policies about food, parks and libraries, zoning, and policies around policing and prisons, all impact health. Johnson County residents want a future where the health of our residents is better. Where we will be in the next 10, 20 and 30 years will depend on the policy decisions we make now. 
Feedback sessions – Each topic will be covered by a speaker that will engage attendees with thought provoking questions to help our county move into the future of public health. When you register you will need to choose one session from the list above.
Event & Location Information
Event Date:
September 9, 2022
7:30 a.m. - 1:45 p.m.
Location:
Capital Federal Conference Center (in the Regnier Center at JCCC)
11190 Quivira Rd.
Overland Park, KS 66210