County Corrections Volunteer Program
---
The Johnson County Department of Corrections relies on compassionate, open-minded, and supportive community volunteers to help bridge the gap between clients and the community they will be returning to.  Dedicated volunteers and paid staff believe change is possible and work in partnership to help clients find a way out of the system and into a better life.
---
Click on the icons below to learn more about our facilities and department!
Thank you for visiting our website as a potential volunteer opportunity.  If you are interested, I would love to help you get started.  Please review the screening & commitment process as well as the eligibility requirements. From there send me your application & background check information and I will be in touch.  My role is to support volunteers and work with you to serve our clients and the community.  We appreciate your willingness to help bridge that gap between the clients we serve and the community they will be coming home to.  
Sincerely, 
Jorge Gaona, Volunteers & Programs Coordinator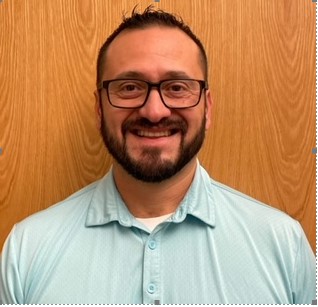 Volunteer Positions
The Role of a Mentor
Willingness to be assigned an adult client to work 1x1 with for 12 months, meeting approximately ever 2 weeks.
An ability to listen with an open-mind and offer feedback and suggestions
Life experience is crucial.  You don't have to have walked in their shoes, but being able to help guide them into being a productive member of society while navigating employment, kids, or whatever else they have going on is what is needed. 
If a mentor has their own history of recovery, we ask for at least 2 to 3 years or recovery before committing to this relationship.
A mentor doesn't have to have all the answers, our team approach ensures you have support throughout your entire journey with the client you are assigned.
Reports To
The Volunteers & Programs Coordinator (VPC) & Mentor Coordinator (Community Volunteer)
Requirements
Pass a background check
Complete training both online at own pace and via Zoom.
Complete an annual TB test (provided by Corrections)
Complete annual Recertification Training
We ask that you serve for a minimum of 6 months
We appreciate you checking in and will be posting new volunteer positions soon!
We appreciate you checking in and will be posting new volunteer positions soon!